Monday, June 9, 2008 02:09:46 PM
Posted By Dann
A Victorian woman raised the bar for competitive drinkers everywhere by setting a local record after blowing nine times the legal limit into a breathalyser after crashing her car into a tree in Moorooduc, on Victoria's Mornington Peninsula.
Heather-Ann Higgins is expected to briefly become a cult hero after her blood alcohol content was confirmed by Victoria Police to be .462. The incident was reportedly so severe that Ms. Higgins's hat was later retrieved from a nearby tree, at least six metres from the ground. It has not been confirmed if this was related to the automotive accident.
'I was dumbfounded, to put it politely,' Victoria Police Constable Phil Frith said, presumably regarding the blood alcohol content and not the location of Ms. Higgins's hat.
'I rang forensic science straight away to confirm it and they said it was definitely correct.'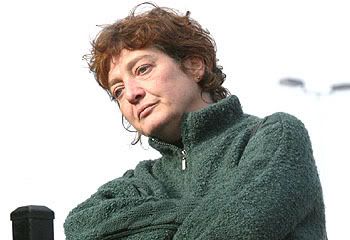 Heather-Ann Higgins (news.com)
Owners of home breathalyser units hoping to match or better the record should be aware that such systems are reportedly not as accurate as those by police, and only a blood test can confirm true blood alcohol content. Home tests, such as those manufactured by Tempo Australia, provide the warning that they should only be used as a guide, but provide hours of fun nonetheless.