Sunday, January 25, 2009 06:19:28 AM
Posted By Dann
After various campaigns alleging then-current Melbourne Lord Mayor John So of frivolous spending and unnecessary overseas trips,
newly elected Lord Mayor Robert Doyle
has proposed a costly peace-keeping mission to Russia.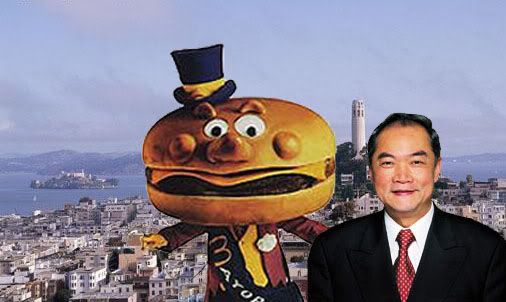 Former Lord Mayor John So with Mayor McCheese of McDonaldland, World Mayoral Convention in San Francisco, 2005
Mr. Doyle was elected to the position in early December, and almost immediately caused scandal by vowing to allow only buskers with a certain degree of talent to perform on Melbourne streets. Now newspaper headlines claim that Mr. Doyle is planning a trip to Russia, apparently in order to avert a cold war from being launched against the city of Melbourne.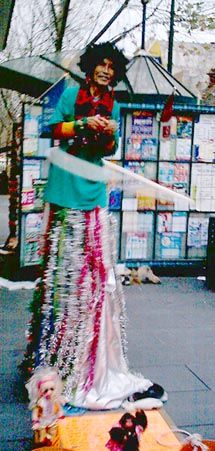 One of Melbourne's buskers
Although Mr. Doyle vowed in election promises to avoid costly overseas trips, figures released by Town Hall show the Russian expedition to cost $47,000. Lord Mayor Doyle justified his expenditure with the release of email conversation between Australia's ambassador to Russia, Margaret Twomey, and Australian honourary consul in Russia, Sebastian Fitzlyon, warning of 'dire consequences' if the Lord Mayor did not attend the 20th anniversary celebrations of St. Petersburg and Melbourne's sister-cityship.
'This would have negative and sad ramifications in my view...' warned an email from Mr Fitzlyon.